Late Founder of Bioesthetic Dentistry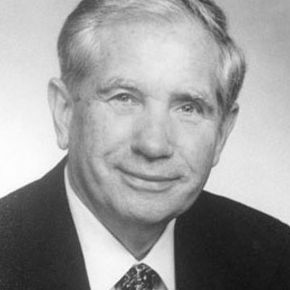 Dr. Lee graduated from Loma Linda School of Dentistry in 1959. He also held a B.A. in Biology and an M.S. in Bacteriology and Public Health. Dr. Lee held memberships in many professional societies, to name a few: O.K.U., (Omicron Kappa Upsilon) National Dental Honor Society, The American Academy of Restorative Dentistry, International Academy of Gnathology and the American Academy of Fixed Prosthodontics. He was also a fellow in the International College of Dentists and was an Associate Professor of Restorative Dentistry at Loma Linda University School of Dentistry.
Dr. Lee and his wife Arlene founded Occlusion Seminars in 1978 and The Lee Institute for Oral Bioesthetics and Function in 1990. He taught courses in occlusal diagnosis and full mouth rejuvenation courses at the Lee Institute until he transitioned the teaching of Bioesthetics to Dr. Charles Wold and the new company Orognathic Bioesthetics Inc. Prior to his death in 1997, Dr. Lee presented numerous lectures and clinics at local and state meetings and was a lecturer in continuing education programs at universities and dental education groups throughout the world.
The Lee Institute and Lee family has worked with OBI Foundation for Bioesthetic Dentistry to preserve Dr. Lee's teachings and continues to be a resource for Dr. Lee's educational articles on Bioesthetic Dentistry as well as his research and teachings. His legacy continues on in the OBI Foundation classrooms where the principles of occlusion he discovered are being taught and the benefits of his research and teachings are being realized by many dentists, lab technicians and patients throughout the world.