President Orognathic Bioesthetics Inc.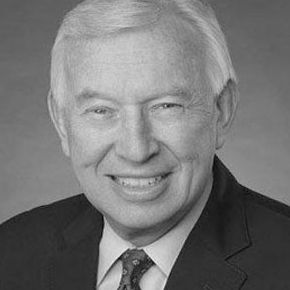 Charles R. Wold DMD was the President and Director of Education for Orognathic Bioesthetics, Inc. Dr. Wold is a graduate of the University of Oregon Dental School receiving his degree in 1960. He practiced in Salem, Oregon until his retirement, with an emphasis on comprehensive complete rehabilitative dentistry.
Dr. Wold was an active member of the American Academy of Restorative Dentistry and the International Academy of Gnathology. A Fellow in the American College of Dentists and a Fellow in the Academy of General Dentistry and served as President of the Oregon Dental Association in 1979. Dr. Wold was a faculty member of the Lee Institute for Oral Bioesthetics and Function from 1989 to 1994, serving as Director of Education from 1992 to 1994.
Dr. and Mrs. Lee were instrumental in helping and encouraging Dr. Wold to form a new institute to teach the clinical application of Bioesthetic Dentistry. In 1994, Dr. Wold founded Orognathic Bioesthetics, Inc. (OBI). As Director, Dr. Wold appointed Dr. James Benson as Associate Director and appointed Dr. Thomas Dumont, Dr. Gary MacGraw and lab technician, Jeffrey Bloomquist as the original faculty members to teach the principles of bioesthetic dentistry.
Dr. Wold defined Orognathic Bioesthetics as "a process that accepts biologic form as the basis for comprehensive functional diagnosis and rehabilitation of the stomatognathic system."
Dr. Wold lectured and presented clinics on Orognathic Bioesthetics at local, national and international meetings until he retired in 2005.