Vice President, OBI Foundation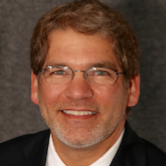 Dr. Mike Edwards is a graduate of Southern Illinois University School of Dental Medicine.  Dr. Edwards started Optima Dental Group in Union, MO in 1996.
Dr. Edwards started the Midwest Center for Craniofacial Pain in 2007 for people with complex dental needs, TMJ dysfunction and those who have suffered injuries to the head and neck.
MEMBERSHIPS Past and Present:
     Academy of Bioesthetic Dentistry
     American Dental Association
     Crown Council
     Academy of General Dentistry
     St. Louis Institute for Integrative Medicine — Founding Member
     American Equilibration Society
     Center for Professional Development Alumni
     Center for Advanced Dentistry Alumni
     World Congress of Minimally Invasive Dentistry
     Dental Organization for Conscious Sedation
     American Academy of Craniofacial Pain
     American Academy of Pain
     Greater St. Louis Dental Society
     Missouri Dental Association